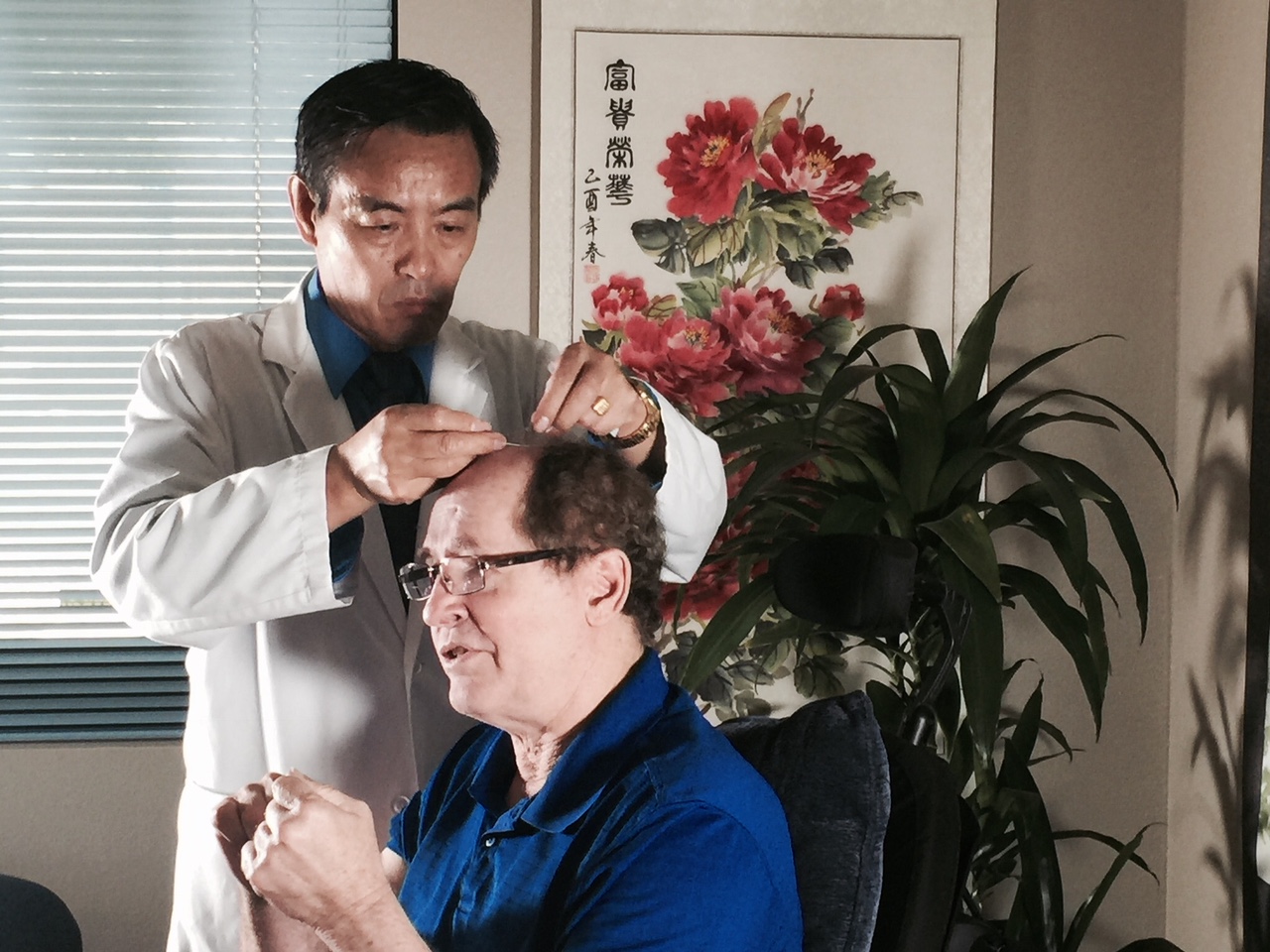 Jason Hao Fang Style & Jiao Style Scalp Acupuncture Interview
Jason Hao, president of the Neuro-Acupuncture Institute in the US, will be teaching a seminar about Chinese Scalp Acupuncture, also called Neuro-Acupuncture, in Amsterdam from November 1st-3rd 2019. For this occasion we took the time to ask him a few questions about his method of Scalp Acupuncture.
Q: There is very little to almost no literature available about Fang Style scalp acupuncture in English. Some people are a little familiar with it because Richard Tan had popularised it as a very basic image in his Balance Method system. Could you give us a brief introduction about Fang style scalp acupuncture?

JH: Fang style is one of nine the major scalp acupuncture techniques. It's true, little is known in the West about this style and, at this time, there is no book available to explain it. Only scattered information is available. It is a highly regarded and protected secret. A few years ago, I took a workshop from Dr. Yun Peng Fang's son, who took over his father's practice and teaching schedule. Since then I have practiced this technique in my clinics with excellent responses. I look forward to sharing more with all of you in November.
Q: What are the main differences between Jiao & Fang style scalp acupuncture?

JH: First, the locations and homunculus overlying the scalp are different. Second, these two styles of scalp acupuncture have different techniques for needle insertion and each work for different specific diseases. They both have their strengths. For example, eye disorders, respond better with Fang style treatment.
Q: Which style do you use for what disorders and how do you combine them?

JH: In our practice, we use Jiao style mostly. When the results of Jiao style plateau we introduce Fang style. Some disorders are more effective using Fang style than Jiao.
Q: At the seminar on Day 2 in the afternoon and on Day 3, we have all these specialized topics (how to treat children with complicated disorders, MS, Parkinson, concussions, trauma, PTSD). I know Linda really likes helping kids with complicated disorders. What about you Jason? What are your favorite conditions to treat?

JH: I enjoy learning from all challenging cases. It's a small list of favorites but the list could fill a page. Multiple Sclerosis, phantom pain, traumatic brain injury and concussion and cerebral palsy.
The technique of Scalp acupuncture is systematic, logical, easy to understand, and easy to practice. Acupuncture on the scalp is easier accessible, less expensive, entails less risk, can yield quicker responses, and often causes fewer side effects than Western treatments. The practitioner should consider scalp acupuncture as either the primary approach or a complementary approach to treating disorders of the central nervous system and endocrine system. Neuro-acupuncture can transform the lives of both practitioners and patients.
If you want to add a new high-level skill to your acupuncture practice, or if you ever wished you could help patients with even the most challenging condition, or you need more patients, or if you need to improve your financial condition, you need to learn and master this technique.
I look forward to meeting you and sharing our very effective techniques and successful stories with you. Please bring and refer your patients to the class for demonstrations. It will be very exciting to observe the good results.
Best,
Dr. Jason Hao
Neuro-Acupuncture Seminar, Amsterdam
Neurological disorders are on the rise. Would you like to become an expert in treating neurological conditions such as Multiple Sclerosis with acupuncture? Then this seminar from November 1st-3rd 2019 with Jason and Linda Hao PhD is definitely for you! Sign up today, only limited spots available!